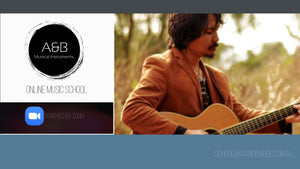 Eli Merquita is a musician, music producer/arranger and arts educator. He directed and performed in numerous musicals and concerts, and was instrumental in building LCB Performing Arts Center into the top institution of its kind in Davao, Phil. He was assistant sound engineer to Davao's first professional recording studio, Polyfusion and eventually built his own recording studio at the basement of his house in 1997. Since then Eli has been a songwriter, musician and arranger gaining his experience in producing music with analog and several digital devices. He also hosted ABS CBN Davao's weekly TV variety shows for 7 years, where he also arranged music for television and produced songs making their way onto local radio.

In Singapore, he focused on teaching music, drama and theatre, beginning with New York Acting School from 2001. In 2003 he trained and directed youth bands for Tabernacle Of Joy, taught music classes and produced the CD album "Created To Worship". In 2007, he directed and transcribed the music for the musical "Believe" and produced "Georgette", both of which were performed at the Esplanade with Musical Theatre Ltd.

Since 2005, he has designed ongoing and single-term courses in music, drama & musical theatre for local institutions including Outram Secondary, International School of Singapore and Overseas Family School International. In 2011, he became Musician-In-Residence for St. Joseph Institution International, designing & teaching the Contemporary Music curriculum for Gr 7 & 8. In addition, Eli directed and composed original musicals for several schools in Singapore from 2009-2013. His latest musical was for Canberra Secondary School.

From 2011 until 2014, Eli was the co-founder and creative director of THEHUMMINGBIRDCO., a company devoted to education and content creation for the arts. His latest projects include producing and arranging for singer/songwriter Badriah Begum's debut EP "Shape Of You" and One Hat Town's "Seven Years".
Lessons are conducted once weekly (unless otherwise arranged).  Lessons are 30 minutes in length with Eli and we will be in touch to arrange your exciting lessons.  Feel free to buy more than one and we can lock in a time that stays as 'your time' weekly time until you need to change.
Any queries or to book with a human - please email school@aandbmusic.com.au or call A&B (Musik Lessons Online) Mobile on 0411 426 490